You want to add gay sex roles to your bedroom routine? Maybe you need some foreplay tips and ideas to try something different? There's always room to spice things up while getting intimate!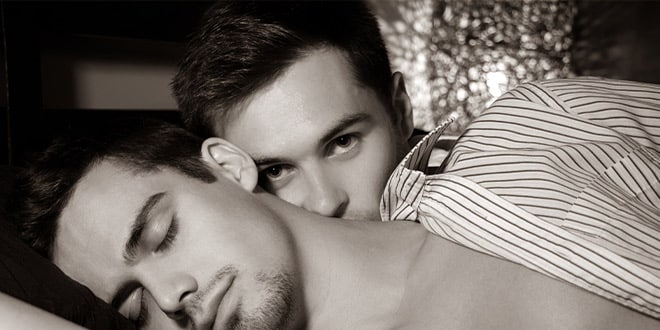 So, whether you're seeking a different kind of thrill, feel like experiencing different sensations, or just intrigued, this article will reveal all! 
We've compiled a list of different gay sex positions, gay oral sex positions, different foreplay ideas, and some tips and tricks so that you can get even more creative during your trysts.
The Dynamics of Gay Sex
During gay sex, there will be one 'top' and one 'bottom'. The top usually penetrates anally while the bottom usually receives. anal penetration.
It's also possible for one or both to be 'versatile', which essentially means that they're happy to be the top or the bottom.
Gay Oral Sex Positions
Gay 69 Techniques
1. Gay 69 This classic can be enjoyed while you are lying down, on the floor, sideways, seated, standing or lying down depending on how flexible and comfortable you are. 
One person could sit down while the other flips and faces their partner. This is a fun twist. Then, the one on top will rest their knees beside their seated partner's knees or on the seat's armrest, giving access to each other's intimate parts.
Gay Blowjob Techniques
2. Ariel: Allow one partner to grab onto something, or be tied up in such a way that they're dangling, while their partner gives them a blowjob.
3. Face Fucking While one partner lies down, the other gets on top and thrusts their penis into their partner's mouth.
4. Crab: One partner sits back with their legs widened, either resting with their feet flat on a surface, or wrapped around their partner's back, as the other gives them oral.
5. Squatting: One partner sits while the other climbs onto top and squats into their mouths. 
Gay Rimming Techniques
6. Prone: One partner will lay flat on their stomach while the other will sit or bend in order to have uninterrupted access for rimming pleasure.
7. Shoulderstand: One partner will lie on their backs and raise their legs so that the other can rim them.
8. Kneeling: One partner sits on their knees and faces their partner, while the other pushes their butt out. Or one kneels over their partner's face in a suitable position to receive a rimjob.
Tips for Gay Foreplay
9. Gay Ass Massage: To create increased arousal and prepare for anal fun, indulge in a sensual affair. massage. This could also be made more spicy by whipping or spanking.
10. Gay Footjob One partner places their penis in between someone's feet and either thrusts their pelvis, or allows their partner to move their feet In such a manner that it creates a jerking motion
11. Gay Sword Fighting: For fun or for arousal, you can rub or knock two penises together.
12. Gay Helicopter One partner lays on top and the other dangles his or her penis on the partner. This could also happen during gay sex.
Gay Sex Positions
13. Bodyguard
This is basically Doggy style sex. It is possible to practice this by having your partners stand up, sit on their knees, or stand with one leg propped up on top. As one of them thrusts into the next, both will face each other.
14. Bumper Cars
The partners will face each other on the stomachs. They will lie topsy-turvy, allowing both their asses touch and allowing for penetration.
15. Cowboy Splits
One partner lies on their back, with their legs out, and the other is sitting on top of them, with their legs spread wide (or in a split, if necessary).This allows for penetration.
16. Standing Leg Glider
One partner lies flat on their stomach, with their legs and feet hanging off of a surface for the other to see.
17. Inverse Missionary
The Missionary positionAnal sex can be possible if the body is positioned correctly.
18. Pyramid
A tricky one, but one partner will position themselves in such a way that they're lying on their back, and lifting their legs in the air with their lower back slightly raised. In this way, the other can climb on top, use their partner's legs for stability, and have penetrative anal sex.
19. T-Square
One partner will place one leg on each side, the other one on their back. The other partner will slide in from the side and allow the one receiving penetration to jerk away simultaneously. 
Gay Sex Tips & Tricks
20. Experiment
Some gay sex positions may not work for you and/or your partner. For example, if one is tall and the other is very short, you'll be able to enjoy different kinds of positions as opposed to two people who're more beefy. Try different angles and incorporate your flexibility. 
21. Squeeze
When you're receiving anal sex, and you're all warmed up, squeezing your hole will give you and your partner an extra boost of tight penetration.
22. Condoms
If you're having a threesome, foursome, or more-some, be sure to change the Condom Between partners 
23. Kegels
If you're the one penetrating, do a stretch of kegels whilst inside your partner. Your penis will go up and down, stimulating different parts of your partner. And if you're unfamiliar with kegel exercises, it's the action of squeezing your pelvic floor, as if you needed to pee, for a few seconds, then releasing. 
24. Vibrating Cock Rings
This is a great addition to your daily routine. Vibrating cock ring Both partners will enjoy the experience. You may experience perineum tingles or a tease of your cock and balls/ass depending on the cock ring you choose. This helps you to work harder and has stronger erections.
25. Breathe
Both for experienced and novice anal sex fans. Breathing You can control your orgasms by using these tips. If done correctly, it could even help to delay them.  
These are just a few of the new ideas you can try in your bedroom. Which one do you want to try?
---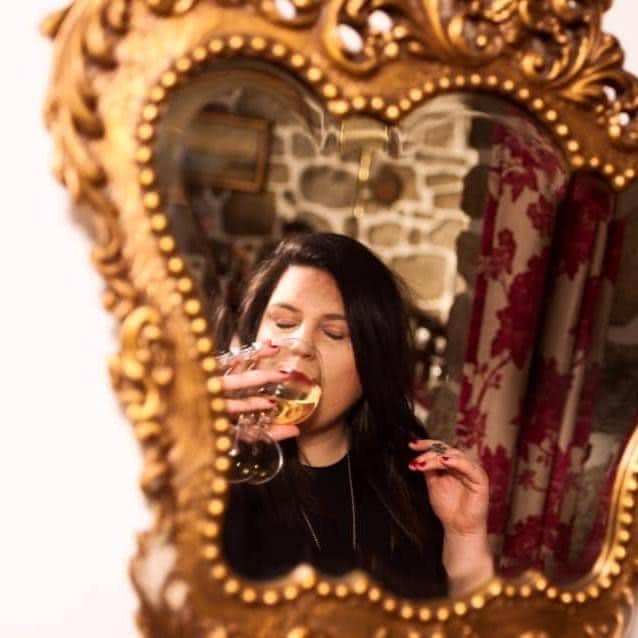 Helena is a sex-positive freelance copywriter in her early 30's from Cape Town, South Africa. She's travelled and lived in various countries in Asia and Europe for almost a decade, and continues to live her dream — traveling the world independently as a copywriter. Her extensive experience in the fields of sexuality, escort, and marketing sex has been a benefit to her.