So, you're looking for a few fun, flirty, and cheeky activities in a new location! Or maybe you're just stumped finding something sexy to do in your city? You are not alone in your quest for sensual entertainment. aphrodisiac oyster!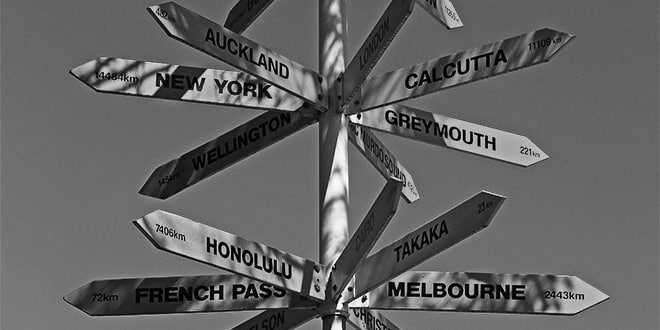 There are so many thrilling things you can do around the globe! And with our international sex guide, you'll surely be able to try something kinky and delicious.
1. São Paulo, Brazil 
International Sex Guide to São Paulo, Brazil
Brazil is not only the biggest country in South America, it's also a hub for all kinds of escapades. And in São Paulo, you can have all the lustful fun you desire. 
The city is super! LGBTQ+ friendly. There are many bars, restaurants, clubs, and shopping areas for gay tourists. Frei Caneca Street, for example, is a street that's dedicated to gay-friendly places, including the Gay Tourist Information Centre. 
Swingers Clubs in São Paulo
Inner Club

?,

Swingers

club more than two decades old that's traditional yet liberal. This club welcomes singles and couples.

Lady Night Club

American-style swingers club, evokes comfort and pleasure. You will find eight cabins, great service and a DJ booth.
Erotic Massage in São Paulo
Essencialle Massage House

You can choose from a variety of massages including thai, tantric and nuru. Four-hand massages are also available for either men or women. 

Espacoa Absolut

boasts "beautiful masseuse" aka all women massage therapists, in skimpy lingerie.
LGBTQ+ Friendly Spots in Saõ Paulo
269 Chilli Pepper Single Hotel

The – a men's hotel that offers rooms, cruising areas, swimming pools, saunas, and other amenities.

Danger Dance Club

A gay dance club featuring drag queens and EDM.
2. Santo Domingo (Dominican Republic)
International Sex Guide to Santo Domingo Dominican Republic
There's been a considerable rise in sex tourism, especially for older western women, in the country of Dominican Republic. 
But there's more to see and enjoy in this gorgeous Carribbean location.
Strip Clubs in Santo Domingo
Utopia Dance Club

is a dance club that's fun for any evening, or a special occasion.
Santo Domingo Adults-Only Resorts
Sense Private Swingers Club

?,

 

clothing-optional

All-inclusive resort that offers swinging and other activities

Exercises

. It's located in Punta Cana, a two-hour drive from Santo Domingo.
Santo Domingo: Friendly locations for LBTQ+
Apolo Spa

A gay sauna that is almost exclusive, with a bar and steam bath, hot tub, hot tub, jacuzzi, and whirlpool.

Parque Duarte

A small park in Santo Domingo that is a popular hangout for artists and musicians.
3. Berlin, Germany 
International Sex Guide to Berlin
Germany's capital is alive with exciting nightlife and other activities. In fact, there are 600 venues for adult entertainment open almost every night.
Berlin: Erotic massage
NGel Massagem & Spa

Offers relaxing and erotic treatments such as body-to-body or tantra massages.

Sensual Being

A Berlin-based erotic spa that focuses on sensuality, located in Zurich and Berlin.

Orgasmic

pleasure. Its purpose is to stimulate a sexual awakening by using sensitive

massage

techniques.
Strip Clubs in Berlin
Golden Dolls

, a stripclub and table dance

Strip

Club with special offers and a comfortable atmosphere for any occasion 

Angels Tabledance Berlin

Alexanderplatz is only a few minutes drive from the flirty strip club, "The," which offers various packages.
Swingers Clubs Berlin
Insomnia

The club welcomes everyone from all walks of life. They have a positive attitude about sex and great ideas about intimacy. This allows anyone to have fun with a new or chosen kind of sex.
Clubs of BDSM in Berlin
BDSM Lounge Berlin

This is a safe place for everyone, with a strong emphasis on tolerance and respect.

Consent

.
Berlin's LGBTQ+ Friendly Spots
Club SchwuZ

A nightclub that celebrates diversity. They are warmly welcome.

"non-heteronormative lifestyle, men, women, or neither of the two, white or black queers, queers of colour,

trans

, or inter people, lesbians and gays, bearded women, queens, butch and fem, people with and without disabilities, migrants, young and old, and so much more".
4. Barcelona, Spain
Barcelona International Sex Guide
Barcelona is a popular city for tourists around the globe. You can also enjoy some fun nighttime activities. 
It's also one of the most LGBTQ+ friendly cities in Europe with tons of entertainment and cultural activities going down.
Barcelona Swingers Clubs
Open Swingers Club

It has been in operation since 2004 and covers 300 sqm on two floors.

fantasy

For those who are looking for work,

Oops!

It has several strippers, a dancefloor for flirting, bars, and many naughty areas.
Barcelona has LGBTQ+ Friendly Spots
Black Hole

, Barcelona's biggest gay

Fetish

Cruise club that often sees mature and middle-aged men 

Axel Hotel

With close to 100 percent year-round occupancy, the arguably the best gay hotel Barcelona. This is a fun and stylish space where you can relax, meet new people and have fun.

Misterb&b

It is popular among those who visit Barcelona to see the, which operates in many cities around the world. It's just like

Airbnb

For those who are looking for a gay host.
Barcelona – Erotic Massage
ElixirBCN

A massage spa for eight women and two gentlemen. They offer

Erotica

and tantric massages performed by "beautiful masseurs".

Santai Masajes

, a space for "oriental techniques" in the realm of erotic and tantra massage.
5. Amsterdam, Netherlands
Amsterdam is well-known for its famous canals. Red Light District, gorgeous tulips, "coffee" shops, and canals.
While these are the most popular reasons tourists visit this city, there are still other fun things to do in this stunning location.
LGBTQ+ Clubs & Bars in Amsterdam
ChUrh

is a gay cruise club in Amsterdam that's fetish-friendly. They want to connect people more naturally than the dating apps-driven digital age. 

Mankind

A cozy bar and restaurant located near the canals, which is open to everyone.
Amsterdam – Erotic Massage
Amsterdam Erotic Massage

They believe in sensuality and offer massages that combine sweet and erotic.
Strip Clubs in Amsterdam
Bonton is a gentlemen's strip club and bar that's discrete and high class.
Coqtales, a male strip show in Amsterdam, perfect for girl's night. They also offer private shows.
Escort Agency in Amsterdam
Agency Aphrodite

International high-class escort company in Europe, with strong hubs. Beautiful women in Amsterdam

The Courtesan Club

Amsterdam-based luxury escort company,
So, if you find yourself in one of these stunning cities, you've got a few lustful activities to add to your list! International flirty fun is here!
---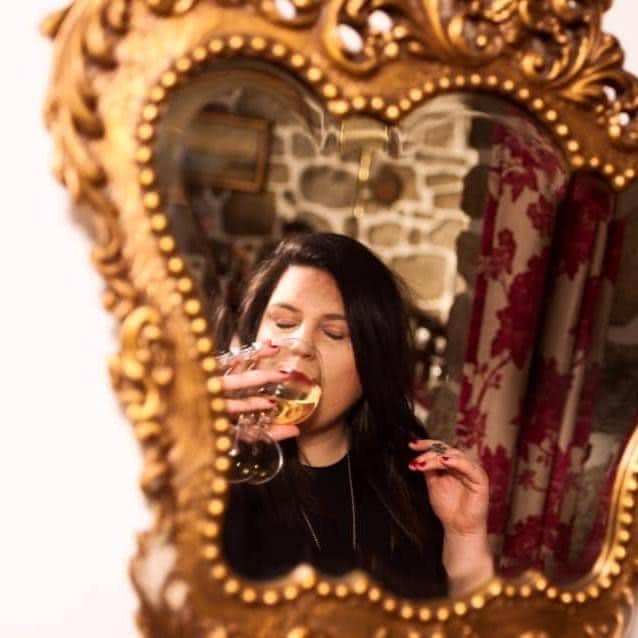 Helena is a sex-positive freelance copywriter in her early 30's from Cape Town, South Africa. She's travelled and lived in various countries in Asia and Europe for almost a decade, and continues to live her dream — traveling the world independently as a copywriter. She has extensive experience in the fields of sexual health, sex marketing, and escort industries.