If you've been looking for ways to spice up your sex life and bring in some fresh air into your bedroom, you might want to think about taking it outside your bedroom. 
To be more specific–you should think about trying hotel sex. 
Many people believe that hotel sex is hotter than regular sex at their home. This is despite the fact that there isn't much to it except for the place. 
So why is hotel sex so much better?
We get sexy just thinking about being in a hotel. We want to tear each other's clothes and have quick dirty hotel sex that leaves you panting and sweaty.
Although you might believe that your feelings are due to the porn you see, there is science behind hotel sex. steamier. 
Reason #1: You're More Relaxed When the Responsibilities of Home Are Far Away
Stress can be a major mood killer when it involves sex. When you're thinking about your responsibilities, preparing for the next day, and what you need to do around the house, sex is the last thing on your mind. 
But when people are staying in the hotels, during vacations, or simply weekend getaways, they're relaxed. They're not thinking about work, home responsibilities, or having to wake up and rush in the morning. 
"There's something about having no responsibilities and that sense of being taken care of that allows us to relax and have a sense of internal freedom, which is essential for sexual performance," says Alexandra Katehakis, clinical director for the Center for Healthy Sex.
#2: You are excited by the novelty of a place new.
Hotel sex is a novelty, it's something that you don't get to do every day. It's also a new location, and it actually makes people hornier and more excited about sex and trying out new things. 
New research suggests People find sex more interesting when they venture out to explore new places and adventures outside of their everyday routines. 
"Vacations can provide opportunities for couples to self-expand ― engage in novel, exciting activities… This can promote sexual desire, sexual activity, and sexual and relationship satisfaction," says Amy Muise, a professor in the Department of Psychology at York University in Canada.
When you're in a new location, on a short getaway, far away from home, you're more excited about having sex with your partner, trying new sex toys and kinks you haven't explored before, and it all happens while you're staying at the hotel. 
Reason #3: You get the privacy
Hotel sex is not for everyone. 
Women are less likely to have sex at their homes and not want to wake the children up with loud noises. 
Some couples might live in a generational home with their parents and other relatives, which doesn't allow for much privacy either. That's why Japan's love hotels are extremely popular, where it's common for a couple to live with extended family. 
Hotel sex is a great way to unwind and relax with your partner. 
Reason #4: You Don't Have to Take Care of Anything Else, Just Your Orgasm
You don't have to clean up after yourself, change the sheets or tidy the table. All you need is dinner. You can fully engage in the present or hedonistic activities. 
Hotel sex relieves you from the responsibilities of home maintenance, and it's actually a bigger turn-on for most people than you might think. 
It's just you, your partner, mindblowing orgasms, and overpriced room service. 
Tips for Mind-blowing Hotels Sex
As you can see, hotel sex is quite straightforward. 
Here are some ideas to spice up your hotel sex experience. 
Tip #1: Keep it simple 
Obviously, you'll want to pack your sexiest lingerie, your favorite sex toys, condoms, and lots of lube. Throw in some handcuffs and even a Sybian if you've got big enough luggage. 
But apart from all the sexy things you will want to use during your getaway, don't forget the basic essentials like toothpaste, shower gel, and an extra pair of comfy clothes when you just don't feel like wearing sexy lace anymore.
You never know what you'll need and whether there will be stuff in the hotel room. And the last thing you'll want to do during your sexy getaway is run to the local Target because you forgot your hand cream. 
Also–bring some bottled water with you, just in case you get thirsty, and the hotel doesn't offer complimentary water. And trust me–you will get thirsty. 
Tip #2: Separately Arrive
If you really want to make it memorable, try to agree with your partner that you will arrive at the hotel together. 
This will increase the novelty and make it even more exciting. You have the opportunity to surprise your partner by getting dressed up, wearing the sexy and seductive outfit you've been holding off for a special occasion. 
A simple detail as arriving separately, as if you're meeting for the first time again, can make a huge difference. 
Tip #3 – Start the Evening Outside of Your Bedroom
Foreplay starts before you get into the bedroom–that's the secret of mind-blowing hotel sex.
Have a few drinks at the hotel bar. Hotel bars tend to be dark and moody. There is often sexy lounge music, and cocktails are served. 
Speak up, be close, flirt, and just forget about the outside world. Perhaps you could even pretend to play a game with sexy strangers. 
Quick tip–don't go too crazy on drinks, and don't get drunk before you even get to the room. 
Light buzz might be great for enhancing your sex drive for a hot hotel sex session, but too much booze can very quickly ruin sex because you'll be just too wasted to fully experience the pleasure. 
Tip #4 – Explore Every Option in Your Hotel Room
Once you're in your hotel room, it's time to go wild.
Sex in the shower, bath or on the table at the window. 
Every corner of your hotel rooms is an opportunity for a mind-blowing experience. Don't be shy and enjoy yourself. 
You can unpack all your sex toys in privacy without fear of being spotted by someone else. Try light BDSM, spanking, and other kinks you wanted to explore but didn't have the capacity back at home. 
Hotel sex is meant to be dirty and wild, so don't hold back here. 
Tip #5: Enjoy Yourself, but Don't Be Rude
Many people love the idea of hotel sex. They want to show off their exhibitionist side. Hot is screaming so neighbors can hear you or having sex right in front of the windows. 
It is okay to let yourself be wildly free, but it is important to remember other guests. 
If the hotel staff gets complaints about you, they'll have to do something about it, and you don't want your hotel stay ending poorly. 
Also, condoms go in the trash once you're done, and don't cum on the furniture or the ceiling. Or at least try not to do it too much–sometimes you just can't control yourself, and that's alright. 
Hotel sex is all about having fun and being wild. But then, don't forget to tip the staff, because they definitely deserve it!
For Some of You More Daring – Try Sex Hotels
You and your partner may want to explore the idea of hotel sex further. 
If you're looking for an adventure, this one is going to be perfect for you.
What are Sex Hotels?
These hotels provide safe and intimate environments for partners to have sex. 
These hotels offer only sex and sexual activities. 
Sex hotels usually have private entrances, and most of them don't even have staff for you to interact with–there will be machines that will allow you to book a room for your adventure. 
It's true that sex hotels are often used by prostitutes, escorts, and people using their services, but it's also very common amongst couples who are looking to spice up their sex life or experience different things like group sex. 
These hotels also most often have a certain atmosphere to them, like crushed velvet padded walls and dark red rooms, so if you're looking for an ambiance, you'll definitely find it there. 
Best Sex Hotels
#1: Sahara Las Vegas, Nevada, USA
This hotel combines luxury with sex, and if that's what you're looking for, you won't be disappointed. 
They have a luxurious and really out there interior, all the usual amenities of a hotel which you can enjoy when you're not having sex, and they offer the hotel intimacy kit, which includes fancy condoms, lubes, and a vibrator. 
Sahara Las Vegas also has mirrored ceilings and peek-a-boo showers, so if that's your thing–do check this sex hotel out. 
#2: The Secret Dungeon High Wycombe UK
If you have ever dreamed of experiencing a Fifty Shades of Grey-inspired weekend away from it all, then The Secret Dungeon This is the place to be sexy. 
It's a boutique hotel designed for BDSM play lovers, offering a very sophisticated and sexy dungeon ambiance. It offers bookings by the hour or overnight, so you can stay as little or as long as you'd like. 
Once you're inside the sex hotel, you'll have access to plenty of various activities and prompts like padded walls, a throne chair, a leather swing, and various sex machines. 
The Secret Dungeon will certainly awaken your adventure-seeking side.
#3: Desire Riviera Maya Resort, Puerto Morelos, Mexico
There is nothing more luxurious than a luxury sex hotel. Desire Riviera Maya Resort. It's an exclusive couples-only desire resort that offers good weather and a sexy atmosphere. 
You will forget about all your worries about work and home with this all-inclusive resort. This hotel allows sex in public spaces, and nudity is welcome, so if you're conservative about that, it might not be the best choice of a sex hotel for you. 
But if you're willing to experience new things, then being in an atmosphere like this, where everyone is very much focused on pleasure, will be a hard-to-forget-experience. 
Have fun
You can have many new experiences and pleasures by leaving your bedroom. 
If you ever had a naughty fantasy over having hot and steamy hotel sex, don't hesitate and book your next getaway now. 
Your life is too short to not make your sexual fantasies come true. 
---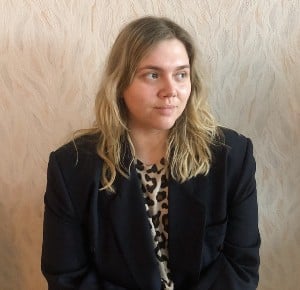 Karolina Wilde works as a writer about sexual wellness. Her work has been published by The Ascent and P.S. Her work has been published on The Ascent, P.S. She can be found podcasting, reading or creating TikTok videos during her free time.