This is the most pleasant month of the year – Masturbation Month, in which we celebrate the freedom to explore our bodies, and, yeeees, to have an orgasm, or two, three, four, five…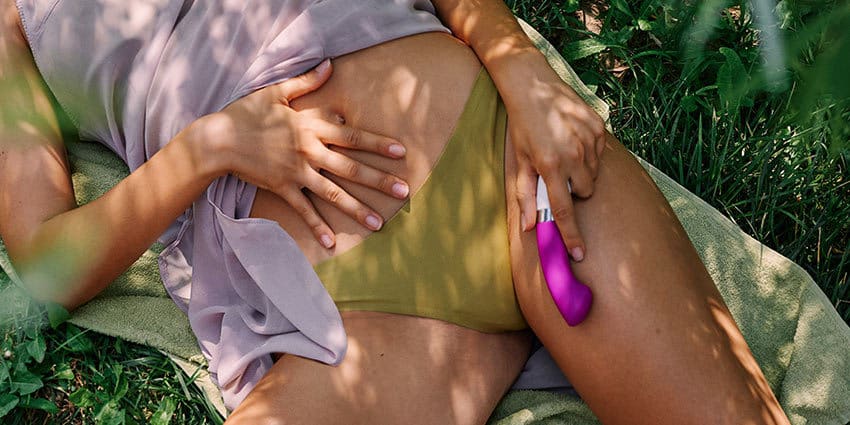 Although it may seem strange that someone would celebrate masturbation, it is not. But let's be honest, to have an orgasm means that you will enjoy strong sensations, your skin will bliss, your body will shake and dance, and your immune system will probably be grateful. You will be happy, calm, and relaxed.
From its inception in 1995, Masturbation Month has been adopted and practised all over the world, ending on May 28th – Masturbation Day. Although it is now a fun celebration of self-pleasure, President Clinton fired American Surgeon General Joycelyn Elders in 1994 for suggesting that masturbation should be included in sexual health and education curriculums.
OK, now that we know everything about Masturbation Month and Masturbation Day, let's learn how to masturbate properly.
Step 1: First, see it before you feel.
Yes, it is just as you read it. You should try it if you can visualize and feel the orgasm coming. It happens very often. How can you do that? Find a peaceful place to sit and then move around. Take a deep breath, relax your eyes, and think about the person that you love. Think about the best orgasm you've ever had. Or someone's voice, smell, smile…  While you visualize your body will start to wake up and you will feel sensations down below.
Step 2: Make use of all your tools and toys
It doesn't matter if you use your hands, your panties or your sex toys. You can begin with one and move on to the next. It doesn't matter what you do, the most important thing is to keep something close to your crotch. Begin by touching your body gently, then move on to sex toys. Toys can be used for different parts of the body or different erogenous areas. Don't be afraid to explore.
Step 3: Invite your partner.
Why don't you try it with a company? Do not attempt to impress anyone by playing solo if you aren't an introvert. Ask your partner to join the game, and you can both explore… each other.
Step 4: Repetition is the mother and father of learning
There is nothing else to say – repeat for as long as you want. Remember to enjoy the journey, not the end. And don't overstress! With this mindset you are sure to have your orgasm(s) after all, being fully relaxed and mindful about pleasure's buildup.
You can alter the order, swap between steps or combine several. While you will need to look after your partner, LELO is here to help (with great discounts). As high as 80%).
Maysterbation is a month devoted to self-love. You can touch your self, so go ahead.
SEE ALL DEALS
---
Donna is a Volonté contributor and freelancer who lives in San Francisco with her understanding husband and not-so-understanding teenage sons. Her work was published in The Journal of Sexology, and she is currently working on a book about love languages.