Here's a guide to incorporating sex toys and clit suckers into partnered sexual activity. You can find our recommendations for products, sex positions and interesting stats here!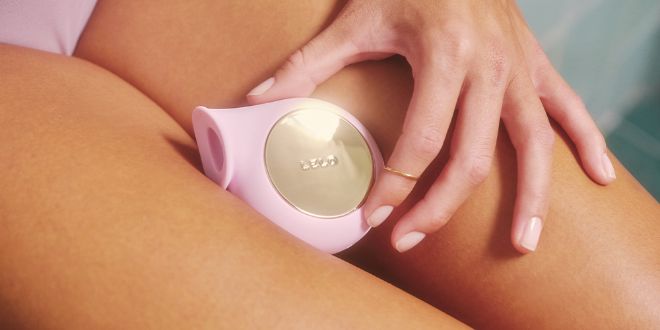 To have sex and play with toys
Incorporating sex toys in a relationship It can be intimidating for male partners, particularly if they feel threatened. Sex toys can be a great way to enhance intimacy, but they cannot replace the human connection. Incorporating toys can help couples have better sex.
The Best Couples Sex Toy
A clitoral massager is a sex toy that maximizes or maintains both partners' pleasure. Often referred to as a "clit sucker", it uses air pulsation technology to send sonic waves deep into the clitoris. It can be combined with other forms of sex, as its primary focus is on the clitoris. 
Heterosexual couples may include heterosexual partners. SILA Penetrative sex is when the partner with a penis can still enjoy their partner while providing clitoral stimulation. 
It is the same for lesbian couple who can use the toy one on the other or add it along with fingering and stimulation of other erogenous areas. 
Couples Sex with Toys
Any position that allows the partner to access the clitoris using at least one hand is the best for SILA. Of course, any partner with a vulva can use the toy on themselves while having sex, but for the sake of adding an "act of service", the following positions are the best for using them on Partner
Missionary

. Because the bottom partner is open to the world, the Missionary position allows direct access to their vulva. 

Doggy Style/Standing

. The partner can access the vulva by standing or benting over doggy-style. For stability, you can use a ledge to support one arm or wrap your arm around the partner.

Spooning

. Spooning is also a good sex position to add a toy to because the "bigger spoon" is able to reach their hand around to hold the toy between their partner's legs.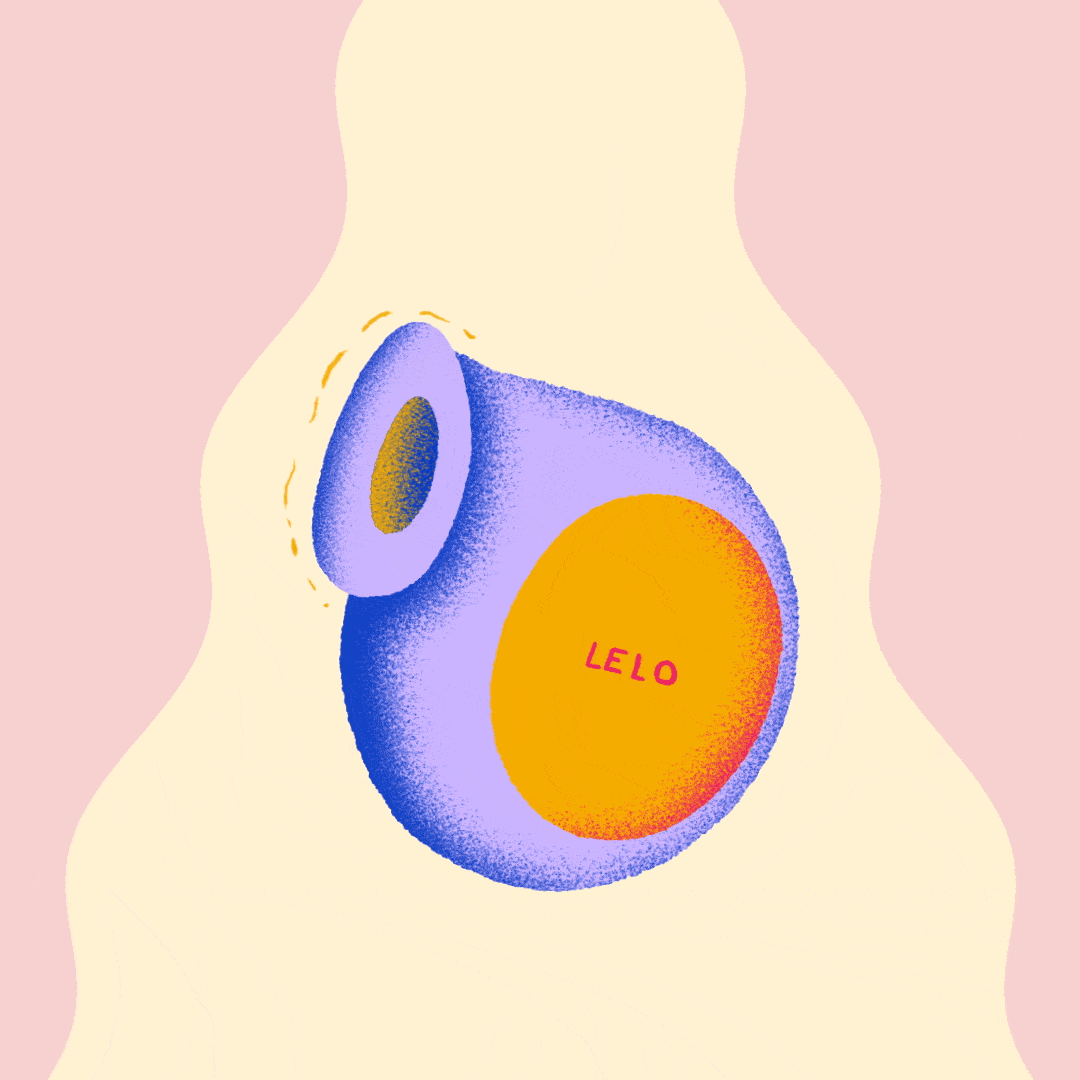 Couples use Sex Toys
Here are some tips for couples who use sex toys together.
Don't skip out on the lube. 
While natural lubrication is a wonderful human capability, there's really no reason not to incorporate a Good lubricant. There are times during sex when we can get dry, so adding some "wetness" makes the experience smoother. Plus, it's just arousing.
You can use the toy one after another. 
Sex is a collaborative experience, which means it's co-created between you and your lover(s). To find the best rhythm, alternate who holds the toy. This allows each person to have their own enjoyment at any given moment without having to worry about the other.
Be open-minded.
If both partners aren't fully open to using sex toys as tools to increase intimacy, the experience could go sour. It starts with good communication when you introduce a sex tool into your relationship. Then, you can continue the experience by trying different things until you find what works best for you both.
How Many Married Couples Use Sex Toys
While there isn't much research about sex toy use during married sex, there is research that confirms that Sex toys are more popular among women in relationships.. 
The Chicago Berman Center conducted a study by Laura Berman, a sex therapist. It also revealed that:
44% of all women polled said they have used sex toys before

The most popular sex toy for women is the vibrators

The majority of sextoy users, current and past, were in a relationship.

34% of single females said they'd used a sexual toy in the past.

A majority of women viewed sex toys in a "neutral to positive" attitude and not as a substitute for their partner
Another study was done on Heterosexual heterosexual men who used sex toys to molest their partner It was found that those who used a sextoy on a partner reported lower levels satisfaction. This could be due to the fact that while using a toy, they were making their partner's pleasure a priority instead of their own. 
There are sex toys available that you can use on your partner and still engage in penetrative or other types sex. Vibrators that are focused on the vulva and clit suckers are great options.
Most people think sex toys are for singles. However, research slowly shows that incorporating them into sex can improve the experience. As more sexual taboos become publicized, we expect that this trend will continue.
---
Donna is a Volonté contributor and freelancer who lives in San Francisco with her understanding husband and not-so-understanding teenage sons. Her work was published in The Journal of Sexology, and she is currently working on a book about love languages.