Enigma This massager is for people who want simultaneous clitoral stimulation and G-spot stimulation. It titillates both the visible and not visible parts of the clitoris through sonic waves, while using vibrations on the "bulb" that's inserted vaginally. Check out if it's fluttered all the right places for the professional sex toy reviewers below!

REVIEW LELO ENIGMA DUAL VIBRATOR
"It got to work instantly, and when I say it got to WORK, I mean that I had to consciously STOP myself from reaching orgasm too soon. That happened when I tested their Sila, and honestly, I dunno how much of a review that was for you guys, as it lasted less than a minute -a testament to LELO's products. 
To help me write this review, I took a mental note about what I felt, rather than being overwhelmed by the sonic waves. The Sona's clit vibrator took center stage. In the background, the deep, rumbly, Soraya inspired g-spot vibrationator performed harmoniously. I didn't expect them to behave so differently. The internal part of a dual-action clit or g-spot vibrator is usually just as aggressive as its external counterpart. The LELO Enigma wasn't, and to tell you the truth, it absolutely did not need to be."
Learn more SHAKIRA SCOTT's review!
Review of Lelo Enigma | One toy, Double Pleasure
"This toy is quite powerful! This toy can awaken your nerve cells and transport you to the world of orgasm!
I must say I am not much of a power person and the G-spot-end' of Lelo Enigma is quite enjoyable as an external foreplay toy. I feel I am in control of how intense the toy performs – for less intense play, all I have to do is position it slightly far away from the clitoris. When I am ready I can move to powerful clit stimulation."
Learn more VANILLA IS THE NEW KINK's review!
LELO's Enigma Is Like If Technologically Advanced Aliens Designed a Sex Toy
"As one might expect, the combo of internal vibration and clitoral sonic massage is pretty damn mind-blowing. You know when you're receiving oral and your partner slides in a couple of fingers at the optimal time? This toy is ideal for reproducing that super-hot combination. 
But best of all, in terms of features, it has eight different vibration/suction patterns ranging from (to paraphrase based on my experience) "gentle enough for a suction toy n00b" to "edging you until you feel like you're gonna die" to "going hard until you come, because you are gonna come NOW, dammit.""
Learn more VICE's review!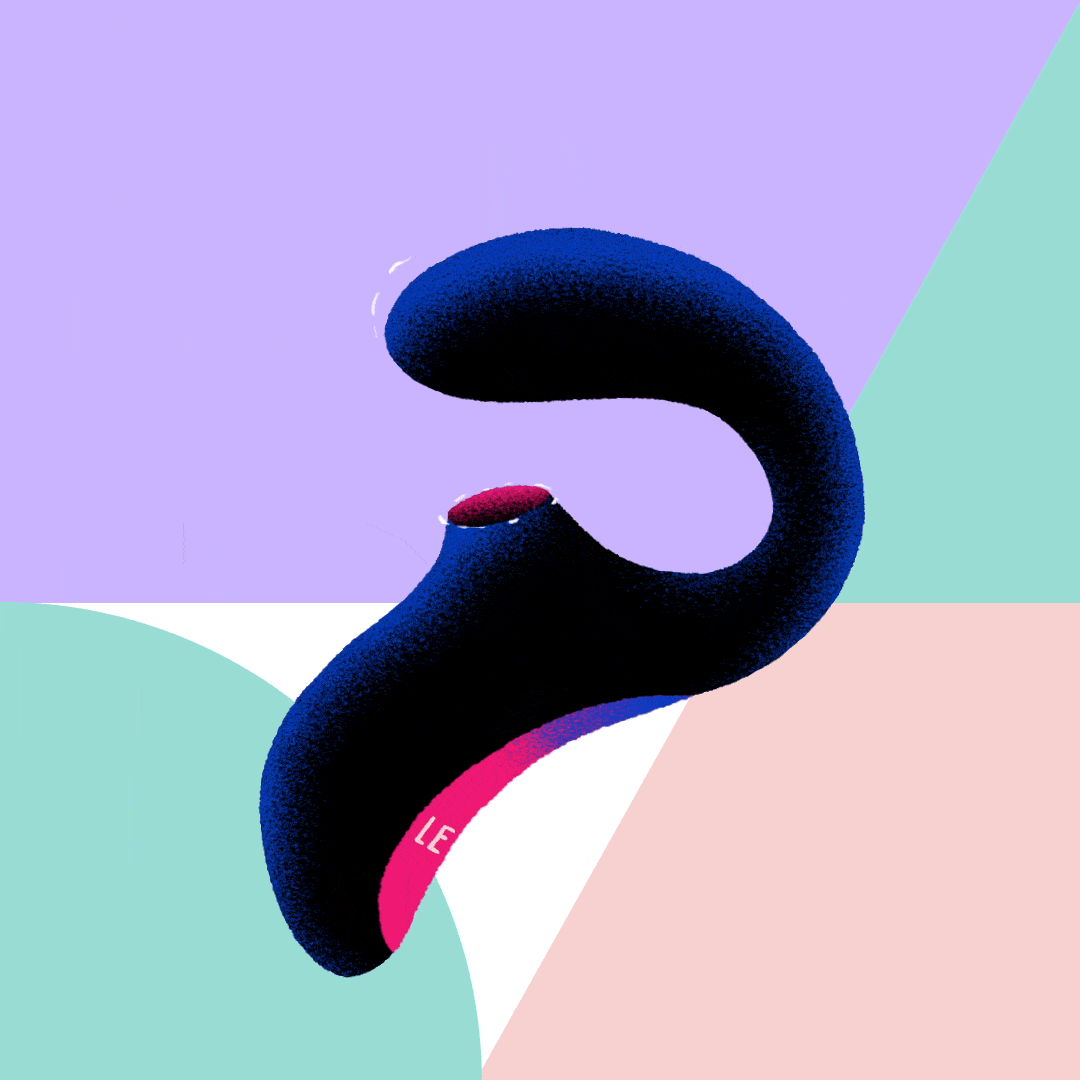 Enigma by LELO
"As a person who needs clitoral stimulation to orgasm, the Enigma so far has completely shaken up my way of masturbating. The sonic pulses create a sensation like no other, but they don't overwhelm my body and I can therefore fully absorb the pleasure from the internal stimulation. Enter: richer, more luxurious orgasms. It has made me feel connected to my body in a way I can't really explain, and I am so excited to keep using this toy and see what other pleasures can be discovered."
Learn more JORDAN SEX TALK's review!
LELO Enigma is a versatile new sex toy that offers the best of both worlds
"If you haven't yet fallen in love with the suction-y, sonic sensations of this kind of clitoral stimulator and want to give it a try, a toy that also offers some high-quality penetrative action is a good way to test it out. And If you're someone who likes the experience of a good rabbit but aren't a fan of rumbly or buzzy action directly on the clit (which can, admittedly, get to be too much you're going for round two or three), Enigma might be the new toy for you."
Learn more SHE KNOWS's review!
LELO ENIGMA Review: A Good Dual Massager?
"In my experience, the Lelo Enigma presents intense orgasms with minimal effort because of its dual stimulation. The pulsating was great, and the Enigma claims that it hits the G-Spot every stroke. But the clitoris stimulation really took things to a new level.  
The dual massager mechanism also sets this toy apart from the rest, as the G-Spot vibration also helps women who can only orgasm through penetration (or those like me who can really climax with either but want the dual sensations)."
Learn more REVIEW OF HER TOYS's review!
ENIGMA now
---
Donna is a Volonté contributor and freelancer who lives in San Francisco with her understanding husband and not-so-understanding teenage sons. Her work was published in The Journal of Sexology, and she is currently working on a book about love languages.