This isn't a vibrator to keep up with the Joneses, it's a vibrator For The Joneses. If you're looking to step up your sex toy game to the highest of luxuries, the INEZ 24K Gold G-Spot Vibrator is as decadent as pleasure gets. Its design features a curved shaft with a thicker handle and interface that's easy to control so that you can focus on the finer things in life.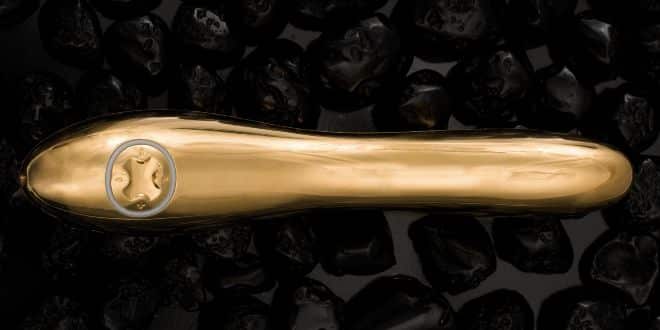 This gold-covered sex toy costs $15,000
"The Lelo Inez has been around for nearly a decade, though it only started making headlines in 2016, after Gwenyth Paltrow's lifestyle blog, GOOP, featured it in a roundup of sex toys. The Inez is part of Lelo's Luxe line. The line also includes a set $3,090 of Ben Wa balls in gold and several other options with 24K gold plating.
All luxury aside, the case for gold sex toys isn't so crazy. Gold is also useful for other purposes than aesthetic. In fact, even NASA uses gold reflectors on their satellites and other spacecraft."
Read more of COSMOPOLITAN's review!
Get INEZ Now
---
Donna is a Volonté contributor and freelancer who lives in San Francisco with her understanding husband and not-so-understanding teenage sons. Her work has been published by The Journal of Sexology. She is currently working on a book on love language.