Happy LGBTQ Pride Everyone! Pride Month takes place in June. It is a month-long celebration for all members of the LGBTQA community. But it also allows us to reflect on the progress towards equality and the steps we still have to make. We've noted 5 important moments in history that commemorate the unison of our voices for a better tomorrow.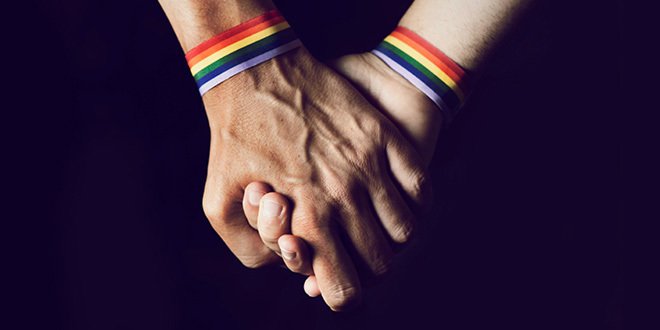 First of all, June Pride Month is what?
In 2000, Bill Clinton declared June Pride Month to commemorate the 1969 Stonewall Riots. These were in response to police raids and persecutions of the gay community. While modern Pride celebrations tend to focus on celebrations of rainbows and glitter, it is still in the memory of the fact that 'the first Pride was a riot.' While it may seem that equality for the LGBTQ community is not important as more and more countries legalize same-sex marriage, it should be remembered that there are plenty of places in the world in which it is not safe to be gay or trans. We are still fighting for equality, but we've come a long way. Here's a timeline of some of the most important turning points for Pride.
1. Stonewall Riots 1969—NYC: Riots against the criminalization of homosexuality
Stonewall Inn, a bar that was underground for transgender New York City residents, served as a safe haven. Stonewall, like many bars of the time, was run by mafia members. They threatened to expel wealthy members of the LGBTQ community. As common as police raids are, this particular night of June 28, 1969 was the night that the LGBTQ community decided to fight against institutionalized homophobia. 
Eight undercover officers entered Stonewall and targeted cross-dressers, loading them in a police van. A transgender woman resists arrest. This triggered the Gay Revolution. Tires were slashed, firebombs were thrown and police were forced to withdraw. Stonewall was reopened the next night, drawing support from a larger number of members of the LGBTQ community. The police responded by using teargas until the early hours. This was a turning moment for gay activists, which eventually led to the first Pride Parade.
2. Gay Pride 1970—First Pride commemorates Stonewall
One year after the Stonewall Riots, on June 28, 1970, the first Pride parade took place. With thousands of protesters marching across 51 blocks of NYC, and eventually ending up in Central Park, the crowd was larger than expected. It was a major wake-up call for American families who did not realize the number of people in their community. 
The same evening, organizers in Los Angeles threw a "Christopher Street West" party to show support against the Stonewall riots in 1969. This event attracted thousands to support a gay demonstration, which was underrated by the straight press. It also symbolized the momentum that is building with the unity of LGBTQ voices across America. 
3. Pride Goes International 1972—London takes centre stage
The Gay Liberation Front, also known as the Gay Liberation Front, was Britain's first openly gay and trans-inclusive organization. They held their first Pride march in 1972 to demonstrate that they weren't ashamed of who and what they are. They demanded freedom and visibility from the oppressors who had been treating them in an opaque manner up until that point. 
Fearing queer-bashers, violent police and other intimidation, 700 people did not show up for the rally. But they marched in outrageous costumes, making their voices heard on the streets. The slogan of London's first pride was "Gay is Good," which received some hostility from the general public and media, but more importantly, some curiosity from neutral members of the community. 
4. The First Rainbow Flag 1978—Artist Gilbert Baker for San Francisco March
The Pride flag, a simple but powerful symbol of all the LGBTQ+ minorities, is simple and yet meaningful. Gilbert Baker, an artist, designed the first rainbow flag to be used at the San Francisco Gay and Lesbian Freedom Day Parade in June 1978. The original flag, although designed by Baker was actually made by 30 volunteers who tied-dyed it and hand-stitched the symbol of unity. 
Later, the flag was accepted by the Museum of Modern Art. It was displayed publicly on June 26, 2015. This was the day that same-sex marriage was legalized by the U.S. Supreme Court. 
5. Black Pride 1991—Club House in Washington, D.C.
Club House has been a center of social life and pride for the black gay community since decades before the official start of Black Pride. Similar to Pride, Club House hosted an event called the Children's Hour every Memorial Day with decorated parties through word of mouth. Because of the increase of HIV and AIDS within the homosexual community, the demand for Children's Hour slowly faded, and Black Pride in 1991 was a new celebration.
Over 800 people attended the first Black Pride on May 25, 1991. The Black Prides became weekend-long events with varied event lines-ups as more organizations joined forces. One challenge that Black Pride faced in particular that other Pride events didn't was sponsorship, but have since successfully become a non-profit 501(c) organization with an all-volunteer governing body.
6. International Transgender Day of Visibility –
2009
In 2009 Rachel Crandall, an activist, admitted to Facebook that she was fed up with the lack of events dedicated to celebrating the lives and experiences of transgender people. She invited people to a "virtual march" which was quickly accepted on social media. Since then, every March 31st is a day when transgender people worldwide are celebrated and made aware of the discrimination they have faced.
Isn't Pride Supposed to be Fun?
You can be sure it is! And if you're looking for some resources on how to ring in Pride in a particularly LELO-way, here are some of our most useful links, and some of the best LELO toys for a better celebration! 
---
Donna is a Volonté contributor and freelancer who lives in San Francisco with her understanding husband and not-so-understanding teenage sons. Her work has been published by The Journal of Sexology. She is currently writing a book about love language.