Many of us feel stressed by the social pressure to conform and the feeling of being different.
Whether it's ethnicity, gender, sexual identity, or any combination of these things, those of us who are categorized as 'minorities' often feel that stressful pressure to conform.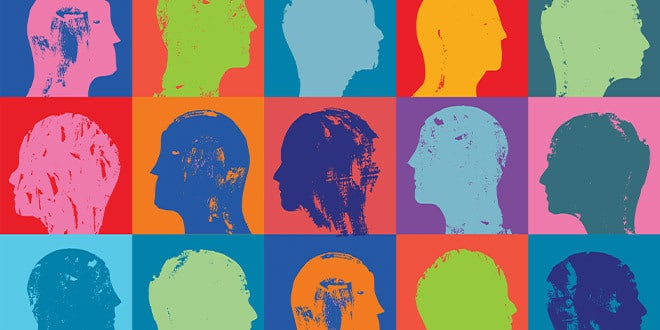 And it's no wonder. In 2015, a federal judge ruled the 1964 Civil Rights Act was sufficient to protect sexual minorities against discrimination in employment. There is no law in 31 US states that provides protection for transgender people seeking employment.
One example of a stressful situation for a member of a sexual minority is employment discrimination. Others include family, schooling, comfort in public spaces, and parenting.
There isn't a great deal of data about the direct effects minority sexuality has on mental health, but the amount of research available is slowly growing. Two systematic reviews recently published two studies on the psychological effects that being a member of a homosexual minority in American society today.
A systematic review was published in American Journal of Public Health 2016 and confirmed what many of us knew already: Sexual minorities are more likely than others to commit suicide during their lifetimes. This large-scale and representative study analyzed data from 30 other studies, including more than 21,000 adults of sexual minority. It was found that 20% of the sexual minority adult population had tried suicide, which is one fifth of all those who had data. About 4% of the population attempts suicide. 
The International Review of Psychology's second review published in 2015 revealed that there was a significantly higher incidence of depression among those who identified themselves as gay, lesbian, or bisexual than among those who identified themselves as heterosexual. Higher chances of depression are higher for those who are younger than the respondents. 
This report reviewed 199 studies that looked at the mental health and well-being of sexual minorities in comparison to heterosexuals. Ninety-eight percent of the studies found that people who don't identify as straight are at a higher risk of depression and suicide. The research also showed that people who are not heterosexual were more likely to have anxiety disorders and develop drug or alcohol dependence than those who are heterosexual.
This information doesn't feel new. The only thing that's different is that the evidence is more clearly visible than ever before. Mental health problems can be caused by stigmatization, discrimination, family disapproval and social rejection. 
Janis Whitlock, a research scientist in the Bronfenbrenner Center for Translational Research and Director of the Cornell Research Program on Self-Injury and Recovery, said the following: "It is increasingly clear that sexual orientation and identity are important factors in understanding health and other well-being outcomes. Although the reasons for this are unclear, sensitivity to the relationship between these are critical for protecting vulnerable people and populations."
The U.S. Center for Disease Control recognized the problem, and sponsored research and programs that addressed it. This included training for teachers, school clubs for members of sexual minority students, and teaching in classrooms about sexual orientation.
This is the key take-home message: People questioning their sexuality and sexual minorities suffer from more mental health problems than the general population. This data calls for new ways of addressing the needs and challenges of transgender, lesbian, gay, bisexual and transgender people.
With 16 years in the adult industry, including many years at LELO, it's fair to say Stu has been around the sex toy block a few times. As LELO's resident sex geek, he's been featured in the Independent, the Guardian, HuffPost, Vice, Cosmopolitan, and anywhere people talk about sex. He spotlights the most important sex issues right now on Volonte in a regular Op-Ed. His views are his.