The holidays are right around the corner and Tinder is coming up short, so it's time to swipe right on some crazy LELO Black Friday sex toy deals. We're talking amazing discounts and bundles upon bundles of goodies sure to make your bits skip a beat.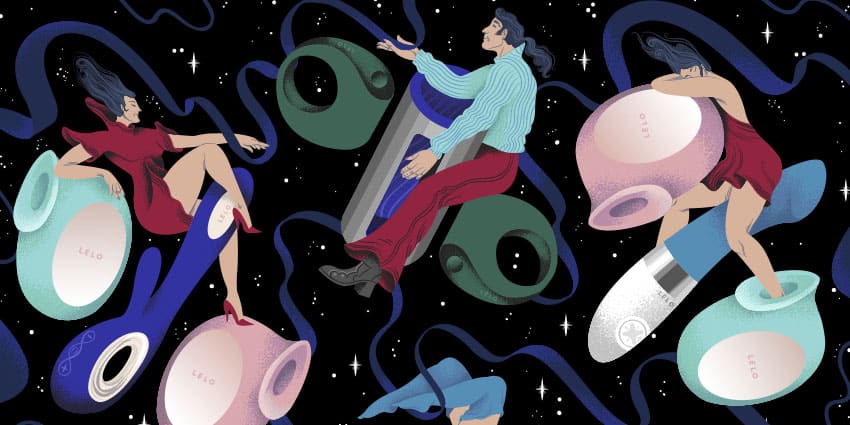 What's even better? It saves you the hassle of parking and all the waiting. You can access these online deals from the comfort of your bed.
All Deals
Pop culture is doing a better job at focusing on the positives of being single, but just to reiterate it to everyone in the back, here's a reminder of some benefits:
You can make use of the entire bed, all the sheets, without having to worry about being interrupted by unsolicited alarms and middle-of-the night nookies.

It is easier to concentrate on non-romantic relationships. It's easy to neglect introspection in a relationship, even though it should be the foundation of one.

You can flirt without being fearful that you've crossed any boundaries.

You have the freedom to leave social events whenever you want. In fact, you're always on your own schedule.

It's a lot cheaper. No cards, no flowers, no couples' vacations. Maybe a vibrator.
Once again, happy Singles' Day… No BF/GF November… Don't Date December… Just Me January… or however long you want to "do you."
Don't forget to literally "do you" with these awesome sex toy deals.
The official LELO Amazon shop also has sexy deals. Have fun shopping!
How did Black Friday begin?
Historical records indicate that the first Black Friday occurred in 1869 as a result of the collapsed gold market. Jay Gould, a financial speculator, and Jim Fisk, a stockbroker, bought as much gold as possible in the hope of increasing the market price. This Friday saw the realization of their plan, which caused a catastrophic collapse in stock market prices. This is what this has to do the modern-day Black Friday. Here, the analogy is that businesses suffer a year-long financial loss and then experience profit on Black Friday because of a massive sale.
However, this isn't the only theory surrounding one of America's favorite (and now a global) holiday. Philadelphia police investigated the chaos that erupted at the Army vs. Navy game on Black Friday, which was the smartest idea. These rowdy shoppers remind us of Black Friday shoppers who waited days to get the best deals and then trampled one another for the best prices.
We can now shop online and save the dangers associated with in-store shopping. Don't forget to do your finger exercises and be quick to ready, set, click!
---
Katy Thorn is a post-grad writer with a passion for writing about sex, sexuality, and all things rated R. She received her degree in Women's Studies with a focus in Intersectionality at the University of California, Berkeley (Go Bears!). She lives with Yoko, a cat, who drinks too much black tea and hates writing bios.