In a world that's saturated with items, ideas, and activities that increase our pleasure, it's only logical that two mouths giving oral are better than one, right? I don't think there are any chances of just one saying. "Oh, no thank you! I'd prefer just one person giving me a blowie right now!"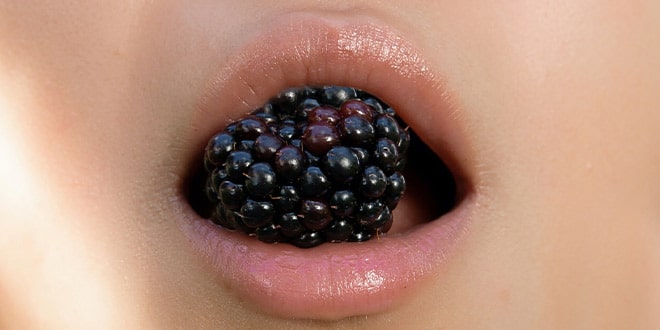 (Side note – I wrote an article about Double cunnilinguist (aka The Kivin Method)), and there were far less resources talking about and educating people about it as opposed to double blowjobs. Orgasm gap, anyone?)
Regardless, even if this practice is not for you, it's still a pretty interesting concept to understand. Actually, there are a few things all parties involved can do to make this a pleasant experience they'll never forget. 
What is a Double Blowjob, you ask?
It is what it sounds like… two people giving one person a blowjob at the same time. Unison: Licking, sucking and kissing. 
Double blowjobs are an erotic act that allows you to give and take during a sex session. MFF Oder MMM threesome, or even if you're adding more than three people into your lustful trysts. 
You see, a double blowjob isn't just a sexy and climax-inducing practice that's hot for him… it can also be highly arousing for both who are giving said-double blowjob. 
As a sex coplumist Vanessa de Largie, said:
"There's something erotic about sharing a dick with another woman. I get incredibly wet watching her work on the same penis as me—it's like a collaborative art."
With that, I've compiled a little cheat sheet on how to give a double blowjob. Try it, don't try it… either way, this sexual act is something you may just want to add to your sex bucket list.
How to give a double blowjob
Preparation
Don't let your hair ruin the fun! Make sure you've got a hair tie, or your hair is short enough not to get in the way of your sensual licks. If your hair gets in the way, you can help the other giver by holding it for them.
Make sure you are comfortable. You could do this by using a pillow for your knees.
Four Steps to Giving the Best Double Blowjob
Step 1: Be Comfy
You're going to want to take your comfortability into account (exhibit A: the pillows!). Working together in a team can help you achieve this. One person holds the penis and the balls securely, massaging it gently, jerking or even lightly, and the other gives oral instructions.  
At this stage, both could open their mouths and allow the penis to touch their tongues at the same time, or one could caress their fingers and hands over the receiver's legs and thighs.
Step 2: Sharing is caring
There's enough penis to go around. You can share this moment with your star with one licking, one sucking. The ballsThe other one goes for the shaft. This art form is like a special dance, where the team works together to make it a reality. Don't be greedy so that both of you can tease and pleasure equally.
Also, rhythm and effortless glides are way more exciting than awkwardly fumbling. Help your double blowjob-givers to set a good rhythm. By gyrating simultaneously with them, you can help them set a good rhythm. It's a suck!Holding their heads or even holding them, can help guide them into a good pace and tempo. 
Synchronous movements can also enhance his enjoyment. This could be achieved by either him lying down or sitting, with both of you using his legs as a headrest. You can position yourself on either side, and then each of you will suck half of it, lengthways.
One could alternate between the two of you, with one licking each ball and the other grabbing the shaft in a smooth manner. If you're interested in pleasuring the penis, allow it to effortlessly fall out of one mouth, and enter the other mouth. 
You could also have the balls placed under one's head, which would allow easy access to them. The other would continue to suck his shaft as usual.
Remember to be patient and not get too excited! It should be enjoyable for all.
For a more exciting twist, you can direct your licks to the penis in opposite directions. Alternately, both your lips can move in the same direction. Then, you can loop your way from one side of the penis to the other.
Step 3: Get handsy
Just because the main event is the double blowjob doesn't mean you can't get handsy in other intimate areas. You might even consider doing this. Contact Sensually stimulate the other giver or yourself to increase the arousal. 
It's also a big turn on for most if you passionately look up into the receiver's eyes once in a while, or take a sexy glance at the other giver blowjob giver, admiring their technique.
What's even more erotic in a FFM threesome is when two women engage in some lPlaying esbian. One could continue to jerk him while both givers touch each other sensually, kissing each other's breasts and nipplesOther erogenous zones. This could be done by taking turns to give an oral or a hand job.
Step Four: The Climax
Once all the magic is over, and the receiver is ready for ultimate bliss with a huge and tantalizing climax to it, the question that will be asked is, where will he go? 
You can decide this before you start your double blowjob adventure. If you are all that interested, you could let him surprise and delight you. 
No matter what you decide, remember this: Consent Safety is also sexy.
Just for fun, here are some funny similarities between a double bluffjob and a team sport, according to de Largie
All givers work towards a single goal

There's a feeling of unity

There's a lust for cheers (rather, moans)

It can make you feel like an Olympian
See, it's all about taking one for the team when it comes to a shared feeling of victory! This double blowjob technique is worth a try.
---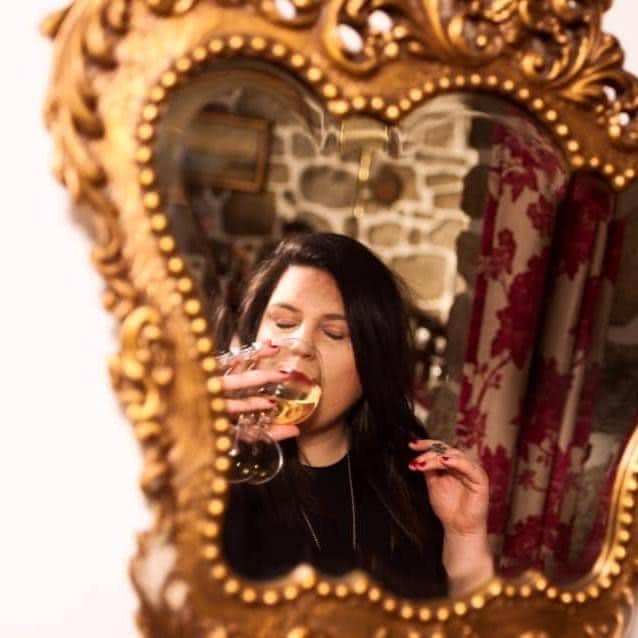 Helena is a sex-positive freelance copywriter in her early 30's from Cape Town, South Africa. She's travelled and lived in various countries in Asia and Europe for almost a decade, and continues to live her dream — traveling the world independently as a copywriter. She has worked for several magazines and companies in the industry and is well-versed in the fields of sexual health, escort and sex marketing.