You've probably heard the term "happy ending" in the movies, social media, and even in magazines where people share their crazy stories from that time they went on vacation. And you've probably been curious what all the fuss is about.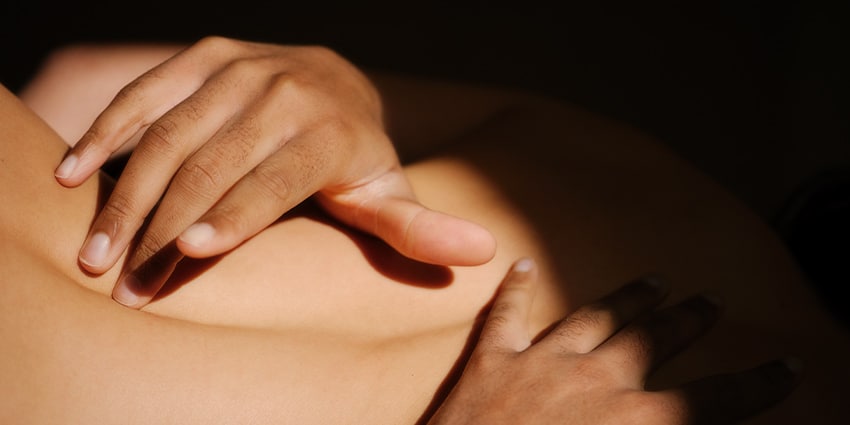 Is the happy end common to all messages? Are happy endings only for men or can they be enjoyed by all? Well, let's look at what is a happy ending massage and how to give one to your partner at home. 
What is a Happy ending massage?
A happy ending massage can be a full-body massage, which ends with sex acts like fingering, handjob or blowjob. It is possible for all genders to enjoy this massage. However, it has been more popular with men because of the stigma that women need to feel emotional connection in order to have sex. 
Massage parlors in Asia, and other countries around the world that are crowded with tourists, are known for happy ending massages. However, just because they're available on the menu doesn't mean they're legal. Happy ending massages in the United States are illegal, as are other forms of sex. It is also illegal in many other countries. 
If you do decide to get a happy-ending massage, make sure to follow the law! You can still enjoy the full-body pleasure of a happy ending massage, but without getting in trouble or crossing ethical lines. 
How to Give Your Partner a Unforgettable Happy Ending Massage
Now that you are familiar with the benefits of a happy ending massage, let us show you how to give one to your partner at home. It's surely a great way to spice things up when you feel bored. And it's also a great way to show your partner that you love and appreciate their body and care about their pleasure. 
Step 1: Prepare the Setting
You have two options: you can make your massage more relaxing or you can keep it simple. You can do what you like. If you are determined to be bold, you might consider dressing up or roleplaying with your partner. 
You can create a space that resembles the setting if they dream of getting a happy ending masseuse massage at the establishment. You can dress up as a masseuse and create a whole scenario for the evening that'll let you both experience the fantasy together. 
If you just want to relax and focus on the massage, setting the mood can be enough. To avoid making a mess or ruining furniture or sheets, first find a comfortable place and lay down towels. You can then go naked by dimming the lights and lighting some candles to make sure nobody is interrupted. 
Step 2: Gather your Tools
Massage oil is required for every massage, whether it's a happy one or not. You can avoid stress and mood ruining by preparing your tools ahead of time. Make sure you get the massage oil that you love. If you're going to be using your mouth, make sure the oil is edible. Coconut oil is an excellent option. You can find it in your kitchen.
You might also consider adding a massage oil candle to make things even more exciting. It will set the mood for your partner and help you get excited. You can then pour it onto your partner's skin and massage it in. LELO's Flickering Massage Candle Three scents are available for each taste. 
The toys might be worth your consideration. You can achieve a happy end with your hands and mouth, but you might want to add stimulation by using toys. vibrator, prostate massager?, or a clit massager It might even be fun. 
Blindfolds and restraints are another option for happy ending massages. It might be a good idea to have your hands tied while you massage your partners if they enjoy giving up control. 
If they have their eyes closed, a massage can feel intense. This is due to the other senses being stimulated once the sight is lost. It might be worth trying if your partner is happy.  
Step 3: Massage everywhere except their genitals
Now, when you start the massage, you'll want to go slow. Apply oil all over their bodies and massage their belly, shoulders, chest, and hands. You want to tease them at first, avoiding the most sensitive areas until they're turned on. 
Perhaps you can start by doing a simple head massage. You should touch their least sexual area before you move on to their body. It'll relax them, and it will surely feel amazing. It's a great way to show your appreciation for their bodies.  
If you're unsure how they feel from their breathing and body language, always ask them and communicate about any discomfort they might have.  
Step 4: Make Their Dreams Come True 
When your partner is turned on and squirming under your hands, it's time to move on to the most sensitive parts of their body — penis, vagina, and breasts, nipples. You can help your partner with breasts by starting the happy ending by focusing first on their breasts and giving them a full body massage. Massage the breasts.
If your partner doesn't have breasts, start by playing around with their nipples. Start by making circles around them and getting closer to each one. Next, pinch their nipples using your index finger and thumb. Then roll them backwards and forwards. It will feel 10x more comfortable if your hands and body are well-oiled. 
When you move down to their genitalia, depending on whether they have a vagina or a penis, you'll want to massage them in a few different ways. 
Partners with the vagina should first focus on the center of the clit. Begin by circling the clit with your fingers and then gently tap it. As you're doing it, ask them how it feels and whether they like it. Don't just stop there, though. One hand may be working their clit while the other is slipping a few fingers in their inner ear to find their G spot. 
The most mind-blowing stimulation is achieved by combining the G-spot and the clit. Orgasms with blended ingredients. If you're feeling naughty, then try this: orgasm control to intensify their sexual pleasures.
For a partner with a penis, you'll want to focus on stroking their penis. Instead of just stroking the penis up and down, grasp it with both your fingers and twist your hands to alter the sensations. You can touch their penis with your fingers or use your mouth and lick them while you move your hands up and down the shaft. 
Don't abandon their balls, though. Spend some time massaging their feet, but don't squeeze too hard. It could be painful. It is not necessary unless your partner requests it. If you feel comfortable with your partner, put a finger in their anus. Massage their prostate at the same time as you're playing with their penis. 
Step 5: Don't Forget Aftercare
Don't forget aftercare Once your partner is happy with the happy ending, you can call it quits. While it's something that's most common after BDSM activities, it's also important for vanilla sex. Begin by helping your partner to get clean. You might even want to take a bath together. Next, you can kiss, cuddle, and reflect on the experience. Ask what they liked the most, how they felt, and what else they'd like to try. 
The chances are that you'll be turned on after their happy ending massage is over. Your partner can watch you, making it intimate and sexy. They can also help you have sex with their lips and fingers, ending the evening with you both enjoying your happy endings. 
---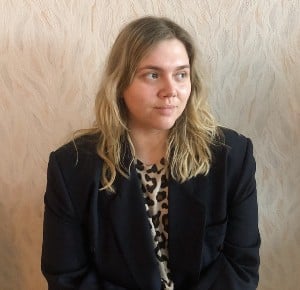 Karolina Wilde works as a writer about sexual wellness. Her work was published on The Ascent, P.S. She has published work on I Love You and Sexography to over 25,000+ people. She can be found podcasting, reading or creating TikTok videos during her free time.