First off, if it fits in your pocket, it's immediately easier to own, use, and enjoy because of its small size. Whether it's a wallet, keys, cards, or a sex toy! There are many other benefits to petite sex toys than its adorable size.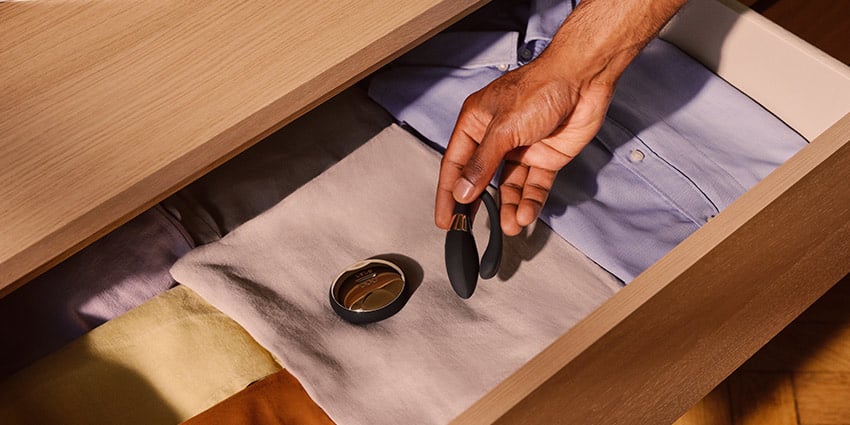 Herewith, we're dedicating this space to the pocket vibrator! We believe everyone should have a pocket vibrator in their toybox!
A pocket vibrator is oftentimes known as a "Bullet vibrator". These are discreet sex toys that come in all different shapes and sizes, but is still considered 'small', hence the name 'pocket vibrator'. 
It's compact, yet has a mighty motor that delivers targeted clitoral or internal stimulation for Owners of vulva. Many people may confess that their first sex toy was a vibrator in a pocket. But this is not to say that it's only for beginners…
Note: There are other kinds of pocket vibrators that are just as sexy but are more so used to improve one's sexual health. The Hula BeadsFor example, a pleasure product called, which is inserted into the genital area to promote pelvic floor exercises.
How to Use a Pocket Vibrator
As we mentioned, if you're a newbie in the sex toy department, a pocket vibrator is an excellent first choice. A pocket vibrator is a great way to begin the journey of self-love, self-care, and sexual satisfaction as it's very simple to use, non-invasive, and less intimidating than other styles of sex toys.
Having said that, there are various types of pocket vibrators available, so learning how to use one will depend on the kind that you've chosen.
However, we can tell you that a bullet vibrator will not have any buttons or instructions. Many simply need to be turned on and off by turning the base. 
Once you've become familiar with your pocket vibrator and have read its user manual, you can use it accordingly.  They are designed with a precise tip that encourages delicious Clitooral stimulation By placing it on the clitoris. Other small, bullet-shaped pocket vibrators can be used to produce some very racy inner rumbles.
What are the benefits of using a pocket vibrator?
While we're entirely grateful for the fact that pocket vibrators are so petite, that's not their only benefit! 
If you own, or choose to own, a pocket vibrator, you'll reap the following benefits:
Pocket vibrators offer precise stimulation 
You can have a variety of different shapes in your pocket vibrator, which allows you to experience your pleasure in different ways. A pointed tip is ideal for more intense clitoral stimulation. However, a round tip may be better.
A pocket vibrator allows vulva owners to have what they want. 
Many people need clitoral stimulation to reach climax. Millions of vulva owners can benefit from a pocket vibrator that is externally used reach climax They can do it much faster than if they were using an internal toy.
It is very easy to use a pocket vibrator! 
You can quickly get your pocket vibrator up and running with just a few clicks or flicks of your wrist. For that reason, they're perfect for For beginners Regular-users.
Travel-friendly: A pocket vibrator 
You can easily slip your pocket vibrator in your purse because of its small size Travel You can take your suitcase with you wherever you go.
A pocket vibrator can be versatile 
While we've mentioned that the majority of pocket vibrators are for clitoral stimulation and/or internal stimulation, that doesn't mean that it can't be used on other erogenous zones, such as the Nipples, inner thighs, labia, and many other things. 
Two Pocket Vibrators That We Love Are Our Top Picks
MIA 2
Just like your favorite shade of lipstick, so too the MIA 2 It can be carried in your handbag, and it will make you shine! The inconspicuous design and appearance make it easy to conceal. It has a sculpted tip that provides precise stimulation and is USB-rechargeable, making it even easier to enjoy your personal pleasure.
LYLA 2
LYLA 2 comes with a wireless remote and is a cheeky little gadget. This pocket vibrator is used internally, and its remote makes use of LELO's exclusive SenseMotion technology. To put it another way, the remote's owner needs to simply move the remote to create vibrations. It can be taken out into public for some secretive and saucy play, or kept indoors.
So, lovers: who's managed to tempt you the most: MIA or LYLA?
---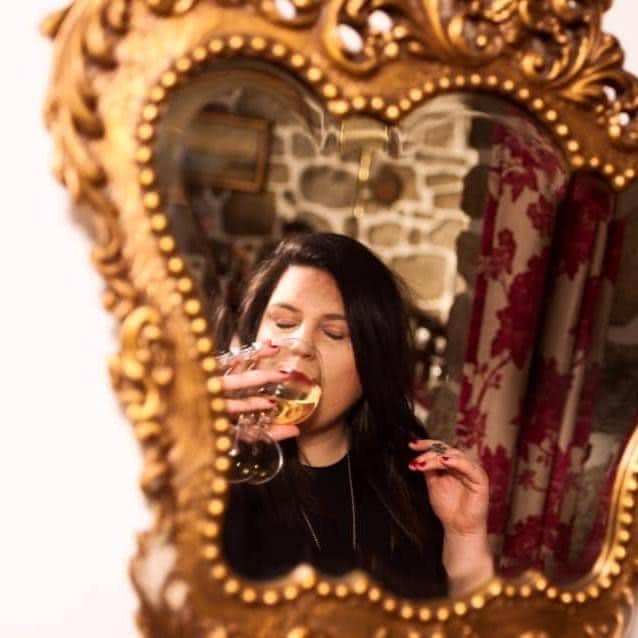 Helena is a sex-positive freelance copywriter in her early 30's from Cape Town, South Africa. She's travelled and lived in various countries in Asia and Europe for almost a decade, and continues to live her dream — traveling the world independently as a copywriter. Her extensive experience in the field of sexuality, escort, and marketing sex has been a benefit to her.